Koyoto

is one of the trustable brand and Award winner of Spine Care Product in Malaysia. Most of their products are brought many by their customers because of their durability, high quality and benefits health factors at a very affordable price.
Here are some features of their products.
1.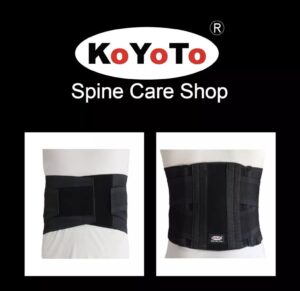 Back Lumbar Support Belt Brace gives you immediately & lasting relief from herniated disc, sciatica, back pain, sore muscle and spinal injury. Wear it when you walk, bend, or stretch. Enjoy the freedom of movement!
---
2.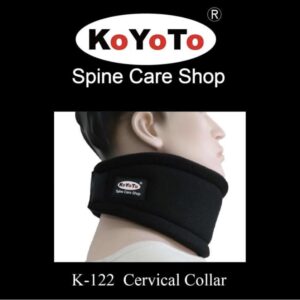 Cervical Neck Collar supports the jaw and neck while limiting mobility to relieve the pain and pressure in the spine, realigning and stabilizing vertebrae.
This high density soft foam collar can be worm throughout the day and while sleeping for superior support and pain relief.
Ergonomically designed, its "V" shape at the under jaw makes it more comfortable and solid. The foam is contoured to closely fit the chin and jaw for maximum effort.
Koyoto non-rigid neck collar will also relieve headaches caused by cervical strains and sprains. It is useful for post-operative rehabilitation and injury support.
---
3.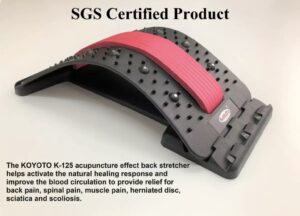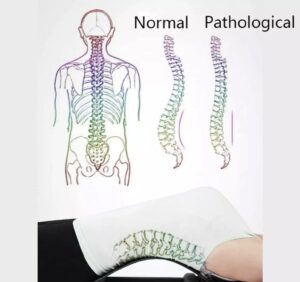 The Back Stretcher has 10 magnetic dots and 84 plastic pins that provide an acupuncture effect by deeply pressing specific acupoints. This helps activate the natural healing response and improve the blood circulation to provide relief for back pain, spinal pain, muscle pain, corrects posture imbalance, herniated disc, sciatica and scoliosis. It also improves flexibility of shoulder and back muscles. The NBR cushion in the center of the Back Stretcher provides comfortable cushioning for your spine.
---
4.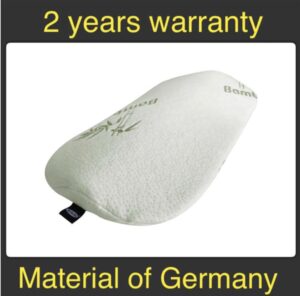 This ergonomically curve designed memory foam back support pillow can support the back without gap between the body and bed to help reduce pressure at night, relieves strained back muscles, ligaments and relieves back pain while sleeping, perfect back support posture relieve lumbar pressure evenly while keep "S" curve.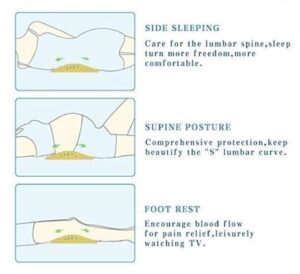 This multifunctional product not only suitable for the lower back pain people and pregnant woman but also can experience hip, sciatica pain relief and can be placed in the calf or below the knee, encourage blood flow for providing comfort. Zero gap fit, offer you the best support and decompression effect while sleep. *It is also anti-bacterial and dust mite-resistant as well*
---
5.
This knee support pillow is ergonomic contoured design, keeps your leg, hip and spine in ideal alignment while sleeping and improves circulation. Just insert the bolster between your knees and sleep on the side most comfortable for you.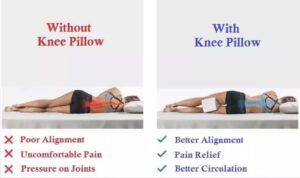 Anti-bacterial and dust mite-resistant premium memory foam knee pillow is the ideal for pregnant woman, side sleepers and people who suffer from lower back pain, leg pain, hip and joint pain.
---
6.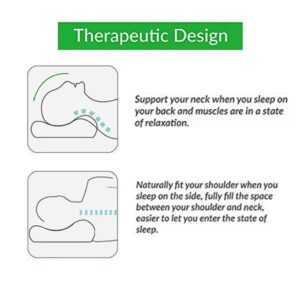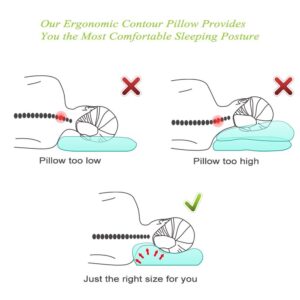 Sleep soundly, healing sleep and wake up refreshed.
Provides unparalleled comfort for your neck and shoulder.
Supports your spine in its most natural position.
Helps relieve cervical strain neck/shoulder pain and tension headaches.
Helps cure snoring and apnoea.
Anti-bacterial and dust mite-resistant premium memory foam.
---
7.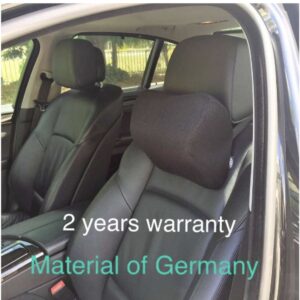 This high density memory foam neck support is design for conforms to spine-curve, restoring neck's natural curve and alleviate neck and shoulder pain.
Adopt latest ergonomics concept for your neck and head to effectively relieve fatigue. Help you keep a health posture. Make your driving and office works more comfortable and enjoyable.
Protect cervical and head from neck strains or hurts if suffer any accident, or emergency brake.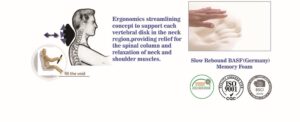 ---
8.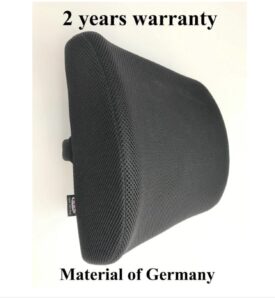 It support your lower back's natural curve to achieve the perfect spinal alignment.
It relieve lower back pain and tightness from long time sitting.
Ergonomic streamlining moulded with World's Best BASF(Germany) premium quality slow recovery memory foam for optimal lumbar support.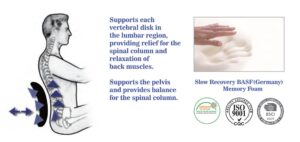 ---
9.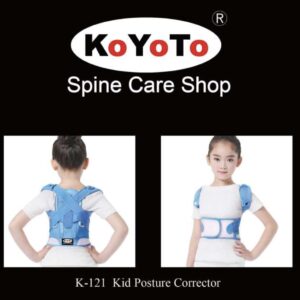 Koyoto back posture corrector brace for kids provides your children posture support and helps them with back posture correction by shifting of shoulders to achieve the proper back alignment.
Prompt your children to develop good habits of standing, sitting and walking posture, preventing them from suffering humpback or spine problem while growing up.
Wearing 2 hours a day for 1-3 months can effectively correct the hunchback.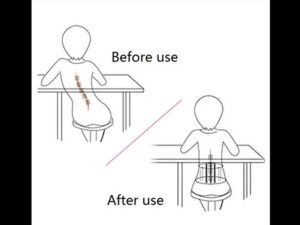 *Note: There are also Adult Posture corrector as well* Do find out more at Koyoto Lazada
---
The Above products are examples of High Quality Durable product which bring good result for customer around the region.
Do check them up Koyoto at Lazada for more products that could help you with your daily life.