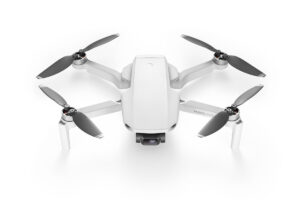 Why Should You Choose

Mavic Mini

?
Mavic Mini is about the size of your open hand. It is foldable and can even fit in your pocket .Weighing just 249 grams and yet boasting a 12MP camera capable of shooting 2.7K Quad HD video, Mavic Mini is the perfect FlyCam for everyday use. This makes them easy to pack and gives you the freedom to take them with you almost anywhere.
No matter if your a beginner, novice or pro,
Mavic Mini
can offer you a lot of fun for a little price. We show you how to get flying in no time. 
Flying Mavic Mini Tutorial
With the all-new Flight Tutorial feature built into the DJI Fly app, you'll have everything you need to go from zero to hero when it comes to aerial creation. Learn more about flight settings, safety tips, as well as tips on how to capture stunning aerial images. You can also check out our tutorial video that guides you through flight controls, the Return to Home feature, and how to land Mavic Mini.
How to Attach the Propeller Guards
For new flyers, or for when flying in narrow spaces, we recommend attaching the propeller guards as an added layer of protection for Mavic Mini. To do so, tilt the drone and insert the front landing gear into the front end of the propeller guard, then keep the aircraft level and insert the rear arms into the rear ends of the propeller guards. Remember to lock the clips, and you're ready to go! Please note that with the propeller guards attached, Mavic Mini weighs more than 250 grams.
*Please check your local laws and regulations before flying*
Mavic Mini come with 12MP camera which you can take beautiful views and also having the technology to perform QuickShots. Take A look at the video to Find out how it can perform a QuickShots.
Editing and Sharing
To edit your videos using DJI Fly, tap "Album," and then tap the edit icon in the bottom left of the screen. In the Edit screen, you will have access to a wide variety of templates, music, and sound effects, as well as multi-track video editing, text editing, and more. From here, you can share your creation across social media with ease. DJI Fly's new editor is perfect for super-fast editing and sharing, whether it's a shot for your Instagram, a family photo for Facebook, or an aerial masterpiece for SkyPixel.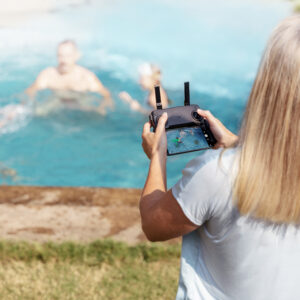 How to Update Mavic Mini's Firmware
When you are connected to the internet, the DJI Fly app can automatically detect if there is a new firmware version, and a prompt will appear. Simply enter the firmware update page and tap "Update" to begin. While Mavic Mini is updating, make sure you don't power either device off or exit the app. Mavic Mini will automatically shut down once the update is complete.
What in the Box 
1 Aircraft, 1 Remote Controller, 1Intelligent Flight Battery, 1Pair of Spare Propellers, 1 Micro USB Cable, 1 Gimbal Protector, 1 RC Cable (Micro USB connector), 1 RC Cable (USB-C connector), 1 RC Cable (Lightning connector), 1 Pair of Spare Control Sticks, 6 Spare Screw, 1 Screwdriver.
General Questions
How much does Mavic Mini weigh?
Weighing under 250 grams, Mavic Mini is almost as light as the average smartphone. This makes it exceptionally portable and places it in the lowest and safest weight class of drones, which in many countries may exempt it from certain regulations. For example, in the United States and Canada, you can fly Mavic Mini without the need to register your drone with the government.
Does Mavic Mini have any internal storage?
You need a microSD card in order to store your footage.
Does Mavic Mini have obstacle avoidance systems?
Mavic Mini's downward sensors (along with it's GPS) aid with positioning and stability. If you are flying in an area with obstacles, we recommend using Mavic Mini with the 360° Propeller Guard to protect the propellers and fly safely.
Are there any additional accessories I can get?
The Fly More Combo includes the Mavic Mini, a remote controller, an extra pair of propellers, a 360° Propeller Guard, three flight batteries, a Two-Way Charging Hub, two USB cables, and a small carrying bag.
For extra style and functionality, the DJI Mini Bag fits your Mavic Mini, Two-Way Charging Hub, remote controller, other small objects, including products like Osmo Action and Osmo Pocket.
You will also be able to personalize Mavic Mini with a collection of shell stickers and colorful markers with the DIY Creative Kit.
Protect your FlyCam's propellers en route to your destination with the Mavic Mini Propeller Holder (available in beige and charcoal).
Expand your creative options with the Snap Adapter and attach small accessories such as LED displays or building blocks on top of Mavic Mini.
Finally, ensure your Mavic Mini is always fully charged and ready for flight with the Charging Base, which doubles as a stylish display.
Remote Controller
What size phone fits in the remote controller?
Mavic Mini's remote controller supports most smartphones on the market, but compatibility may be affected by large phone cases.*
Compatible phone sizes: 6.5-8.5mm thick and no more than 160mm long.
Can I connect to my drone using Wi-Fi and use my phone as a remote controller?
You can only control Mavic Mini using the remote controller.
Battery
How long can Mavic Mini fly for?
Fully charged, Mavic Mini offers up to 30 minutes of flight time.
How long does it take to charge?
Using the DJI 18W USB charger, a battery can be fully charged in 90 minutes.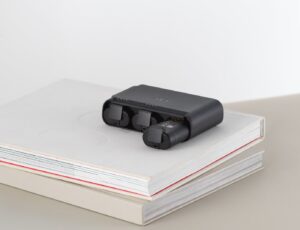 DJI Fly
Can I use DJI GO?
No, Mavic Mini only works with the new DJI Fly app.
How do I update Mavic Mini's firmware?
When you connect to DJI Fly, the app will automatically check the current firmware and alert you if an update is available.
Can I edit Mavic Mini footage within the app?
With DJI Fly, you can easily edit clips and create videos to be shared across your social media channels in just a couple of taps.
---
Warranty
What is the warranty period of Mavic Mini?
Mavic Mini is under the standard DJI warranty.
---
Mavic Mini is a compact, powerful drone that brings the possibilities of aerial creation to more people than ever before. Its affordable price and lightweight design, add on with a 12MP camera and intelligent flight modes make it the perfect starter drone for anyone looking to get up in the air.